Unscrupulous Dog Breeders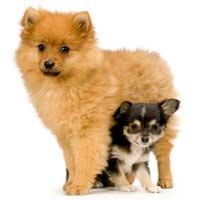 Sadly not every dog breeder is as honest or as caring, of our canine friends as we would wish them to be. Pedigree puppies can fetch high sums of money and people less honest than normal will exploit this.
What Service Should a Breeder Supply?
A breeder should sell you a healthy, happy puppy. You should receive dietary advice, breed advice, insurance and samples of the foods the puppy is used to. The breeder should always be available to advise you, especially if you are a novice owner. If you intend to exhibit your dog the breeder should also be able to advise you as it is in their interest – their name being shown as the breeder in the show catalogues. If you are not happy with your puppy for any reason the breeder must offer to take it back – this does not necessarily mean you will be reimbursed with your money. Make sure that this is detailed in the written receipt at time of purchase. If for any reason you cannot keep your dog when it is much older it is to your breeder that you go first. They will help you re-home your dog – again it is in their interests to ensure that every dog they breed has a good home, they cannot afford bad publicity as it will affect their livelihood and reputation.
If the Puppy is Ill
Don't think that because your puppy is taken ill it is down to the breeder. It may have been the journey home, being without its mother and siblings or just overfeeding by a zealous owner. However, if the puppy is found to have a serious illness the breeder should at the very least be advising and guiding you through this difficult time.
Pet Insurance
All breeders should be supplying free pet insurance, which covers the puppy from the moment he goes to his new home. This service is free to breeders – insurance companies provide the cover, as hopefully it will lead to the new owner purchasing lifetime cover after the six-week period.
What to do
If you feel that the breeder has not sold you a healthy puppy, or you have been duped in any way, it will then be time to take further action. First telephone the breeder and discuss your problem sensibly. It may be that the breeder will take responsibility and ask for the puppy back – you should also negotiate a refund of your money.
Follow the conversation up with a letter in which you list your grievances, what you require done to solve the problem and what the breeder's response had been during the telephone conversation. Give the breeder seven days in which to reply. Send the letter by recorded (signed for) delivery and keep the receipt. Try to keep negotiations as friendly as possible.
Next
If after seven days you are not happy with the response of the breeder it is time to contact the Kennel Club. Although at this stage they cannot intervene they will be able to advise on the matter. Ask them if the breeder has had complaints against them before – they probably wont tell you, but it doesn't hurt to ask.
Then contact your breed club (you did join one didn't you?) who will be only too interested about this. They like to keep abreast of bad breeders – they will also be able to advise you on a better breeder for your next purchase.
Keep them Informed
It would be prudent to keep the breeder informed of who you are contacting – it may persuade them to toe the line and either give up breeding or behave themselves in future. Also inform the insurance company who gave the six-week cover – they would be interested to know that the breeder is not providing a good service.
Trading Standards
Contact the local council in the area that your breeder lives. The council license breeders and they need to know if they are not providing a good service.
Sue
One final consideration is to take the breeder to court. It may be that you returned your puppy but the breeder refused to reimburse your money – in this instance a straight forward small claims court will suffice. The Citizens Advice Bureau can advise on this situation.
Remember the Poor Puppy!
Please, whatever you do, do not just return the puppy if it is ill or there is evidence that it was not looked after properly by the breeder – you could be sending it to its death. Perhaps instead approach your breed rescue organisations – the Kennel Club or a breed club can supply the contact details.
You might also like...