Business Publishing Scams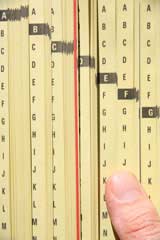 One of the most persistent business scams is the "business directory" and its variants. It operates in a very grey area of the law - not illegal, but certainly not open and above board. It's something all businesses have to be aware of, because often it can be too late before you know what's going on.
How It Works
A "representative" of the directory publisher (actually a member of a telesales team) will contact a business - they target small businesses in particular - with carefully scripted patter. They offer inclusion in a directory, wall planner, or something else that will advertise the business. Often they claim that they're associated with a good cause, or that part of the money will go to charity. But whatever they say they'll be producing either never gets published, or in such tiny quantities that it's of no use. The business then receives a bill for anywhere between £100 and £1000, and is threatened with legal action if they refuse to pay.
The main variants include simply sending a bogus invoice, indicating falsely that the business had been in a previous edition of the directory, or "simply" getting authorisation for inclusion in a new edition, or misrepresenting themselves as being with a reputable directory publisher.
How To Avoid The Scam
Have one person designated to make decisions, and make sure they're aware of these scams. Remember, by law a caller has to identify himself and his company.
Agree to nothing from a phone call. A legitimate publisher will be happy to put everything in writing. Sign nothing until you've reviewed the contract in detail.
Ask questions. Find out how they got your details, ask for their phone number and address. Determine how many copies of their publication will be distributed, and ask to see a sample copy.
If the caller becomes abusive, simply put down the phone.
If you receive several calls, make a note of the dates and times and contents of the conversations.
Should you receive an invoice for a listing you don't believe you've ordered, write back saying so and keep a copy of the letter.
If you receive a letter threatening seizure of goods for non-payment, don't panic. That can only be initiated in county court, where you can defend yourself.
Sometimes the "publisher" will send a document that he claims is a summons to court. It's most probably an application for a summons. Remember, it will cost the "publisher" money to take you to court, probably more than he claims you owe, so this move is a bluff.
What To Do If You're A Victim
If you believe you never authorised such a purchase, write back and refuse to pay.
If you feel the item has been misrepresented, contact the Office of Fair Trading, including all the paperwork you have on the transaction.
In most instances, the "publishers" will not pursue legal action - they'll merely threaten it in the hope you'll pay.
Register with the Telephone Preference Service (TPS). They operate a free central register of individuals and businesses that do not wish to be contacted by telesales. Legally, after you register, no one can cold-call you.
If you educate your staff, you can avoid this insidious scam.
You might also like...
Have you heard of BCS? They are contacting me demanding payment for a magazine I'd never even seen. When I refuse (because trading standards told me to) they sent me a recording that takes it totally out of context. What usually happens from here on? Any help would be greatly appreciated.
Scam Destroyer
- 25-May-11 @ 1:21 PM