Bank Identification or BIN numbers Scam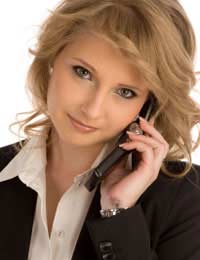 Have you ever had someone on the phone, claiming to be from a bank or business, and quoting the first six numbers from your bank card at you? What you probably don't know is that if you tell the caller the name of your bank – and any good scammer can prise that information out of someone – that information is staggeringly easy to obtain.
It's called the BIN, or Bank Identification Number (although technically it's known as the Issuer Identification Number), and identifies the institution that issued the card. Having that, and a convincing manner, can make it dangerously easy for criminals to obtain a lot more.
Finding A BIN
Many people would reasonably assume that things like Bank Identification Numbers would be difficult to obtain, but that's really not the case. There are a number of lists posted online, free and easy to see, including one on Wikipedia. In fact, that's not too surprising, since we live in a golden age of information, where stolen credit card numbers are sold online for less than £10 a hundred. The Internet, it seems, is on the side of the crooks. What's worrying is what they can do with a BIN.
Obtaining Full Bank Card Numbers
Imagine the scenario at the start of this article. Someone claiming to be from your bank's security division rings up and says there's been suspicious activity on your account, and wants to confirm that you're the account owner. You're worried, obviously, but the voice wants to take you through the process. He – and it's usually a man – asks you where you bank. You tell him, and he says, does your card (and this can apply to credit cards as well as debit cards, since they all use BIN numbers) start with the following digits….? He quotes the BIN at you. Since most people don't know about Bank Identification Numbers, that would satisfy many, and convince them he's really calling from the bank.
From there it just takes a few more questions to obtain a full bank card number, once the caller has won your trust, as well as the passwords involved with your account. The person receiving the call is reassured by the caller that everything will be taken care of, and that the account hasn't actually been compromised. The only thing he doesn't add is the word 'yet'. With all that information so readily given, the account can be cleaned out, or if it's a credit card, all manner of goods charged to it.
How To Avoid Being A BIN Scam Victim
Since scammers rely on sounding plausible to their victims, the best way to avoid being scammed is simply to doubt everything you hear. If someone calls claiming to be from your bank, ask for a phone number – a landline number – and insist on returning the call. Make sure you check the number belongs to your bank before calling back. It's the safest way to ensure you're dealing with someone legitimate. Be advised that bank security centres will sometimes call about a big purchase made on a credit card, but they will be glad to give you their phone number and let you call them back. If the caller demurs, you can be certain it's a scam.
Don't be taken in by a caller giving a BIN. Ask for more information. After all, if the caller is really in bank security, he'll know more. If he claims he can't give more without more information from you, offer to call him back. The safest thing is not to offer any personal information until you're convinced the person on the other end is exactly who he claims to be. Remember, it's your money – and possibly your identity – at stake.
You might also like...
Okay I just don't want to euryeurueiieoeoe you talking about to sleep or sleep no sleep sleep no cap on sleep and jay sleep sleep good
John
- 6-May-21 @ 1:22 AM