Small Businesses and Online Scams: Facts and Figures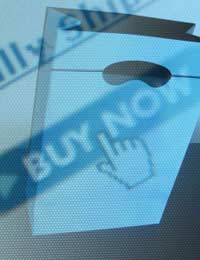 Do you really need to worry about fraud or online scams if you have a business? Is it really something that's likely to catch you out, or is it something that happens to other people who just aren't as on the ball as you?
You might be surprised...
Although statistically you're more likely to be a victim of vandalism or criminal damage if you run a small business, the effects of fraud and different types of online crime can be far more far reaching, and wreak havoc on the everyday running of your business.A recent survey by the Federation of Small Businesses (FSB) revealed that more than 50 per cent of businesses have been caught out by fraud or online crime.
How Fraud and Online Scams can Affect a Business
The FSB survey studied the impact of these types of scams as well as the figures - which showed that the number of crimes against businesses is increasing. Shockingly, around to 64 per cent of businesses were affected by fraud in 2009, up from 57% per cent in a 2006 survey.
The businesses which had been affected by scams and fraud were asked to give more information about what had happened and the types of crime that they had fallen victim to. It seems that the message is getting through about the 'Phishing' type scams, as most people are experienced enough to recognised a scam e-mail and wouldn't be tempted to divulge any personal details when prompted to by one of these irritating e-mails.
Unfortunately though, other types of fraud are proliferating and businesses can find themselves dealing with anything from bounced cheques, forged cash, and fake invoices, as well as online banking fraud, unauthorised direct debits, eBay and PayPal scams.
On top of this, the old style scams are still in operation - the charity calendars and books, and advertising in publications that don't exist. Some businesses also admitted falling prey to the boiler room scam.
The Main Scams Affecting Businesses
A big issue with business scams is the theft of domain names, which can be bought and used fraudulently, and the use of legitimate business e-mail addresses for criminal and fraudulent spam e-mails.
Other problems include:
fraudulent changes of business addresses and names of company directors at Companies House;
competitors using another business's name as a search engine tag and directing potential customers elsewhere;
Trojan viruses being used to steal a business's IP identity and using it to commit crime;
scammers impersonating legitimate companies, and then opening an eBay account selling items that don't exist. The e-mail address is false and the legitimate company then gets the bill.
Preventing a Scam
Businesses were also asked about the ways they protect themselves, especially against fraud and online crime. The majority of businesses (84 per cent) took the sensible precaution of using a firewall, and more than half used security patches of some description (52 per cent) But fewer businesses catered for fraud or scams in their business continuity plan (just 12 per cent) or by providing training on fraud prevention which is freely available through regional fraud forums (six per cent.)
Reporting a Scam
Most businesses didn't bother to report the minor annoyances of phishing e-mails, but some of the organisations that are worth reporting actual fraudulent activity to include PayPal or EBay, who have their own dispute resolution and compensation schemes; the Office of Fair Trading (OFT); Companies House; HM Revenue and Customs. Banks should be the first port of call for online banking fraud.
You might also like...