Baby Boomer and Pensioner Scams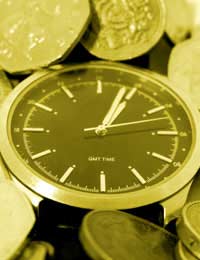 As the baby boomer population nears retirement age, the boomers are eager to make the most of life, and to invest their money so they can enjoy the years after work. Pensioners, too, with years of accumulated savings, want to make the most of them. That makes them prime targets for scammers, eager to take advantage of all this wealth. Certainly the sheer number of boomers with money to invest has had scammers drooling.
How It Works
You're offered a free seminar to learn about investments, and the best way to hang on to your money without giving much to the Inland Revenue. That in itself might be fine, because many older investors could use advice on investment and estate planning. However, the problem comes when the sales people running the seminar urge investors to liquidate their portfolios and put their money into other products - which they just happen to represent and which will save them on taxes, or perhaps offer a high-yield, no-risk return.
In America, these kinds of seminars have proved to be "fronts for (insurance) agents who want to sell annuities to seniors," according to an attorney. The problem is that they're generally ill-suited to people in their 60s or 70s who might need fast access to their money, as they usually impose a large penalty for withdrawing money before the end of a surrender period - sometimes as long as 15 years. The people really making money are the ones selling these annuities. In the case of one financial advisor, he didn't even invest the money in annuities but instead lost much of it in the commodities market or used it to support his family.
There might also be urging to invest in other ventures which are even less appropriate, and some that are wildly illegal, making money only for the scammers. Again, it's a bait and switch tactic at the seminars, urging boomers and seniors to cash in their portfolios and use them to make more money for a better retirement.
Part of the problem is that when older people are scammed, they lose a lifetime of savings, and don't have the time to earn more. That means a retirement spent in poverty that might have been spent with a cushion of wealth.
How To Avoid The Scam
Don't be fooled by a smooth, professional approach. Scammers are skilled at their job, and often excellent actors. A slick manner can be just a surface to lure you in.
Never make immediate decisions. If you're at a seminar and a salesperson wants a decision there and then, just walk away. Don't be a courtesy victim.
Investigate each investment opportunity fully before committing your money. Check out the company and its record, and also the programme they're offering to sell if it's right for you.
Make sure you're the one in charge of your money. Don't invest in a programme you don't understand fully. Have everything checked by an independent professional if you're not sure. Be certain you know the restrictions on withdrawing money.
Don't let fear influence your decision. Unscrupulous sales people will prey on fears of poverty and death.
What To Do If You're A Victim
If you've been a victim of one of these seminars, investing your money where it can do you no good, report it to the Financial Services Authority. They might well be illegal if you didn't receive full disclosure about all the conditions pertaining to your investment.
If you're the victim of a scam where your money is stolen, also inform the police. In both cases you should have copies of all the paperwork and notes on phone conversations.
In the vast majority of cases, financial advisors will offer advice that's best for your needs and desires. It's only the few - in many cases not qualified - who are after the scam angle. But if you do your homework before investing, you can avoid the problems.
You might also like...