The 'Protected Trademarks' Scam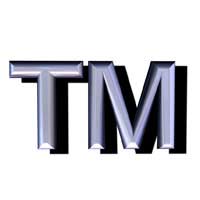 If you're thinking of applying for trademark protection for your business, you'll need to be on your guard against scammers who try to get money from you in return registering your business details.
In recent years, applicants and owners of some UK trademarks and patents have been contacted by the bogus 'European Institute for Economy and Commerce (EIEC)', which sends out official looking invoices for its services which involve them adding your company details to a 'protected trademarks register.'
The Intellectual Property Office has confirmed that UK businesses do not have to submit this information as part of an application for a trademark or patent and have advised businesses to disregard these so-called invoices as they are a scam. They also claim that there is no such organisation as the EIEC, and they are certainly not linked to a Government or community body.
The EIEC isn't the only company that has sending out unsolicited mail to applicants and owners of UK patents, so be on your guard against any invoices for these kind of services.
The Law on Trademarks and Patents.
The only bodies that have any ability to provide legal protection for patents, designs and trade marks in the UK are the IPO, the European Patent Office (EPO) and the Community Trade Mark Office (also known as the Office for Harmonisation in the Internal Market - OHIM).
If you have received one of these scam invoices, you should ignore it, or if you're not sure what the scam invoices look like you can see examples of them on the websites of the European Patent Office, the Community Trade Mark Office, and the World Intellectual Property Organisation.
The Assistance Filing an Application Scam
You could also get an unsolicited letter from an organisation which offers to help you file a Community Trade Mark application. Of course they will charge you for this kind assistance. The companies offer help to people who are applying UK trademarks, and for a fee they say that they will file a Community Trade Mark application, which will be based on the data already available in your UK trade mark application.
If you get one of these letters, you need to read it very carefully. Are they offering to represent you before OHIM if there are any problems with, or objections to, your application for a trademark? Not everyone is able to do this, by law.
Does the fee you have to pay the company include the official fees for making your Community Trade Mark application? If not, are you expected to do this yourself?
If you receive either type of letter or invoice, check it very carefully. What are they actually offering to do for you? And how much will it cost? If you're not sure, contact a registered Trade Mark or Patent Attorney, speak to a solicitor, or contact the IPO.
Where Can I Go For Help?
If you need to find a qualified legal representative, your best bet is to go to:
The Institute of Trade Mark Attorneys (ITMA)
The Chartered Institute of Patent Attorneys (CIPA)
The Law Society
You can also report the scam invoices to:
Consumer Direct - which provides information on consumer issues, including the reporting of unsolicited contacts from third parties.
The Advertising Standards Authority (ASA) - which regulates sales promotions and direct marketing in the UK and can deal with complaints about companies sending direct mail whether it's via post, fax, text message or e-mail.
You might also like...