The Boiler Room Scam: Bogus Stocks and Shares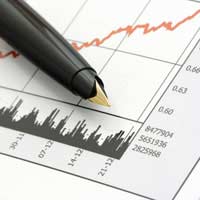 The so-called 'Boiler room' scams have been in operation for many years in one form or another, and they have been responsible for a great deal of financial loss over those years. In basic terms, the boiler room scam is a scam that sells worthless shares to unsuspecting investors for a hugely over-inflated price. Typically, the buyer will then be unable to sell the shares and is left holding onto them.
Every year it's estimated that these scams cost UK investors millions of pounds, even though there have been 'awareness schemes' and the regulators have been attempting to crack down on these unscrupulous dealers.
How Can I Spot a Boiler Room Scam?
The number one warning sign that someone is trying to scam you with fake, or worthless shares, is that you will receive a call out of the blue, from a broker that you've probably never heard of. They are more often than not based overseas, in what are called boiler room 'hotspots', like Spain, Switzerland, Dubai, Japan, Bermuda or the USA, all of which are outside of the remit of the Financial Services Authority. They will probably have a UK address too, which might put you at ease...although it shouldn't.
The broker will suggest that you might want to invest in shares in a particular company. A little research will show that the scammers have already been busy promoting interest in these shares across investment websites and online message boards, which might pique your interest.
If you delve in a little deeper, you'll often find that the company they are share dealing in will be listed on an illiquid market, making the shares into assets which are not saleable, due to uncertainty about its value or the lack of a market. This leads to the price you're asked for being hugely inflated.
In other cases, the company might be as yet unlisted. The broker will claim that the company has plans to list. In some really extreme examples, the company has not even been in existence and the broker is selling you shares in nothing, which he will then take the cash for and run away with, never to be seen again!
Unfortunately, as well as being unscrupulous, they are also known for being aggressive and persistent in their sales techniques, trying to convince you that you absolutely have to invest right now, because you will lose out if you don't.
What Should I Do If I've Been Targeted by a Boiler Room Scam?
If you've been approached but have been savvy enough to recognise the scam, you should be thankful because the average amount lost by investors who do fall prey to the boiler room scam is a hefty £20,000. The recent economic climate has shifted the scammers' focus to victims with little or no investment experience, who might have come into some redundancy money, and so they are accepting smaller investments.
If you've been caught out contact the FSA and the City of London Police, who have a large task force, called Operation Archway dedicated to this type of scam.
What does Operation Archway do?
There are currently several agencies investigating these mass-marketing frauds, including the Financial Services Authority; Trading Standards; the Office of Fair Trading and the Serious Organised Crime Agency in the UK, and there are overseas law enforcement agencies involved too.
Operation Archway helps to co-ordinate the efforts of these agencies, gathers information and supports criminal investigations. The Operation also helps to put investigators and victims in touch with each other.
You can also report boiler room scam tactics via a form on the FSA website or by calling the FSA contact centre on 0845 606 1234. The FSA says that receives around 100 complaints a month from boiler room scam victims.
You might also like...
..I have just received a letter to say that KJK has gone in liquidation. I had a old pension invested in these guys and also a loan from G loans off the back of it which the HMRC are telling me they are investigating as they believe it is subject to taxes.... If anyone has any advise please let me know..
Tony
- 15-Jun-15 @ 4:34 PM
A close friend of mine as had dealings with kjk and it as messed her life up she has lost everything she had a 50 percent loanfrom company called G loansnow she has massive tax bill and lost her £80000pension she is deverstated, does anyone no if anything can be done about these companysripping vunrable people off. help help help
ikybar
- 13-Jan-13 @ 12:41 AM
I am in a similiar situation to Suzy and facing bankrupcy due to transactions conducted with KJK and G Loans which do not comply with HMRC rules and therefore tax at 55% is payable.I am about to lose everything I have worked for over the past 35 years
Suzy, would you care to enlighten us on your experience with this company as you appeared to have withdrew your earlier comment? Did it turn out ok?
Steve
- 16-Jun-11 @ 11:03 PM
Further to the above - I wish to withdraw any comments I made regarding KJK Investments.
Suzy
- 3-Jun-11 @ 4:39 PM
I wish I had read this before I was persuaded to invest in unlisted shares in an investment company which 2 years later on are proving almost impossible to sell. The name of the company is KJK Investments and I would urge anyone considering investing their hard earned pension cash in this company either via internet brokers or directly to THINK before you act. I may have lost my entire pension - I am seriously ill and this company just do not care - BEWARE!
Suzy
- 20-Apr-11 @ 9:50 AM