Delivery Service Scam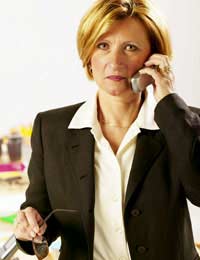 Christmas shoppers need to be aware of the latest postal and phone scam which makes the most of the season of goodwill, and the fact that consumers are ordering gifts online which are inevitably delivered while they are out at work.
Some people have been receiving an email warning message about a company called Postal Delivery Service (PDS) – who are said to be operating scam that has cost some unsuspecting shoppers more than £300.
The email message says that a card has been put through front doors from a company called PDS, and goes on to explain that the postal card they will receive just says that the company has tried to deliver a package but has not been able to. They are asked to call a number to arrange redelivery (0906 661 1911) and the email warns people not to phone the number because they could be charged up to £315.
The text of the chain email says:"Please pass on...Royal mail postal scamThis scam has been confirmed by our Royal Mail account manager and is especially relevant as Christmas is fast approaching:A card is posted through your door from a company called PDS (Parcel Delivery Service) suggesting that they were unable to deliver a parcel and that you need to contact them on 0906 6611911 (a premium rate number). DO NOT call this number, as this is a mail scam originating from Belize. If you call the number and you start to hear a recorded message you will already have been billed £15 for the phone call. If you do receive a card with these details, then please contact Royal Mail Fraud on 0207 2396655 or ICSTIS (the premium rate service regulator) at icstis.org, or your local trading standards office."
In fact, the company behind the original 'phone this number about your non-delivered parcel' scam was closed down in 2005 and the people behind it were fined £10,000, so the original service is no longer in operation.
According to a spokesperson for the Trading Standards service, the email should be ignored, although for some reason it seems to resurface on an annual basis every Christmas. If consumers receive the email, they are also advised to simply delete it and not send it to friends or family to 'warn' them too – because of the high likelihood that the email itself is malicious and may contain a virus.
If You Receive a Scam Delivery Card
If you don't get the email but you do receive a delivery card which looks slightly suspicious – especially if you can't think what it could be – don't phone the telephone number on the card. Instead you should call the premium rate phone service industry regulator, called Phonepay Plus who should be able to give you advice on whether the card is genuine.
The telephone number for PhonepayPlus is 0800 500 212, and the service is open from Monday to -Friday, 8am to 6pm. You can also check their website for furher information.
Anyone who receives a fake calling card should also get in touch with the Royal Mail Fraud Department on 020 7239 6655. If you have been caught out by a fake calling card scam, you can also contact Action Fraud on 0300 123 2040 or visit their website. Police and Trading standards services are trying to track down the originators of the scams that target people at this time of year.
A police spokesman said that with the approach of the holiday season, the scammers who are responsible for perpetrating the fake calling card trick are trying to make money from the fact that people are waiting for parcel deliveries, and for this reason it's important that the public are made aware of it.
You might also like...