The #90 and other Mobile Phone Scams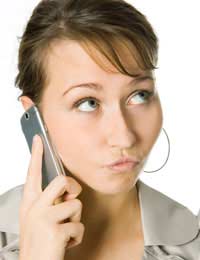 We've mentioned the 0906 mobile phone scam in a previous article, and there are a few more mobile phone scams going around recently which have been widely reported.
Here are the details:
The #90 scam
Never press #90 or #09 (# is the hash key) on your mobile or home phone. There is a company making calls to mobile phones who say that they are company telephone engineers and need you to push #90 or #09. When you do apparently they can access your SIM card and then bill calls to your mobile phone. This scam appears to be widely verified by the police and telecoms companies.
What to do... Simply hang up!
The XALAN call
If you receive a call on your mobile phone where the display shows 'XALAN' you should not answer it and simply end the call immediately. If you answer, it can apparently infect your phone with a virus. This virus can reportedly erase some IMEI and IMSI information from both your phone and your SIM card, which may render your phone unable to connect with the network.
Phone Theft
Every month in the UK, thousands of mobiles are either stolen or lost.
Your mobile phone has its own unique 15 digit code, called the IMEI (International Mobile Equipment Identity) code which is used to identify your GSM mobile telephone to your network.
The IMEI number should be noted down and registered to help combat mobile phone theft. You can find it on many phones underneath the battery or by entering *#06#.
And Finally...
Whilst there is great debate about the safety of mobile phones, here at SafeFromScams we strongly believe that having what might be considered to be a high energy radiation source next to your head just cannot be good for you.
Our policy is to:
Call back on a fixed telephone line
Use a hands free kit
Use a bluetooth headset
in that order. We think it's always better to be safe than sorry!
You might also like...