Chain Mail Scam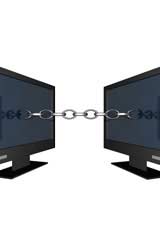 The chain mail scam quite possibly began not long after the advent of the postal system. These days, like so many other frauds, it's migrated to the computer, where it frequently clogs inboxes around the world.
What It Is
There are several variants of the chain mail floating around the Net. Some ask you to pass on an e-mail to several people, in return for which someone - often Microsoft's Bill Gates - will pay you hundreds of dollars for testing his new e-mail tracker (or something similar).
Others take the more traditional route, instructing you to pay a certain amount of money to the person at the top of a list, add your name at the bottom of the list and pass the e-mail to ten of your friends. When your name reaches the top, within a few days, you'll begin receiving a lot of money.
What they have in common:
The promise of money for very little effort.
A sense of urgency ("Do it now!).
A sense of helping your friends make money by continuing the chain.
In the U.S. these come under pyramid scheme statutes, and are illegal if anything is sent in the mail (one new version is all conducted via Paypal, avoiding those laws). But, legality aside, the bottom line is that you will not make any money on these schemes. There might be a little bit, but mathematically the only people likely to profit are the ones who started it, and only then if enough people reply and send them cash. Don't feel you've been specially singled out, even if the mail is forwarded by someone you know. These all started out as spam bulk mailings.
What To Do About Them
The simple solution is to delete the mail. But all too often people don't do that. But these steps will keep you safe:
Don't send anyone any money, ever.
Don't forward the e-mail to friends and family. They won't thank you for it, however good the cause purports to be, and whatever riches it promises.
Inform the sender's ISP (abuse@.....). Be aware, though, that it's quite possibly a fake address. Changing the send address on an e-mail is very simple.
Forward a copy of the mail to the Office of Fair Trading.
That might all seem basic. But this is one of the simplest scams around. It seems transparent. Unless you sit down and do the maths, the chances of making money seem excellent - foolproof, in fact.
Perhaps the redeeming feature about this scam is that, even if you're a victim, you're only out a small amount, usually in the region of £5. However, that's a fiver you shouldn't have to lose.
The chain letter scam has been around for so long because it works - for the people who start it. Take precautions and don't let yourself be a victim.
You might also like...