Paying a Company to Get Debts Written Off?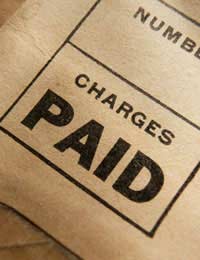 Q.
Hi I have been given details of a company who claim to be able to have certain unsecured loans and credit card debts up to £25,000 written off providing that they were taken out before a certain date. They have told me that it relates to how the agreement is worded but needs to be handled by legal experts. They charge between £295 and £495 for each debt. Is this a scam?
(Mr Tony Wooding, 10 September 2008)

A.
This is certainly a timely issue, as a Manchester-based company has told a national newspaper that it could arrange for credit card debt to be written off on cards issued before April 2007. Credit cards debts are classed as unsecured loans.
However, it wouldn't reveal on what grounds this was possible, saying that it would tip off competitors to the process, nor was it willing to reveal exactly how its process worked. In other words, it sounds good, but there's not a lot to back it up. Legal experts definitely have their doubts about it all, noting that the company, and others like it, were dependent on a loophole, but that their claims were hard to prove. The loophole is supposedly in the credit card agreement and means that debts can be written off.
To prove that this has become a contentious issue, towards the end of last month the Office of Fair Trading (OFT), along with the Claims Management Regulator at the Ministry of Justice, actually issued a consumer alert regarding companies offering these credit card debt services.
In order to be able to offer these services at all, companies must be regulated and authorised by the Ministry of Justice (this comes under the 2006 Compensation Act) and also hold a consumer credit licence from the OFT.
The advice given is to think hard and long before signing up with one of these companies to have debts written off, especially where they want an upfront fee, and to seek independent advice from a body like the Citizens Advice Bureau, although you can also consult Advice UK, National Debtline, the Consumer Credit Counselling Service or Parents, Pennies and Pounds, all of whom are endorsed by the OFT.
There certainly seem to be a number of businesses offering the service you describe, and claiming that a credit card agreement loophole makes these loan agreement debts unenforceable under certain circumstances, and some even say you can claim back money you've paid on these unsecured loans, and some offer to refund fees you pay them if they're unsuccessful.
In all these instances, OFT suggests taking independent advice before you commit yourself. The big problem is that for all the talk, there seems to be little conclusive proof that this credit card debt loophole exists and works; there's certainly been no large rush of people with the paperwork to shows that they've had their debts written off. It may be legitimate, but so far the evidence is lacking. Before you jump into it, get some independent advice.
You might also like...