Can I Obtain a Prescription Elsewhere other Than Through my Doctor?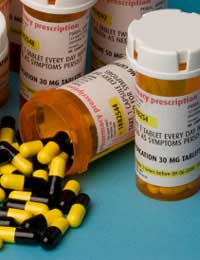 Q.My own GP is off work ill and I have run out of sleeping pills (zopiclone). I would like to obtain a proper prescription from an online dr/pharmacy for a small quantity of sleeping pills that I can buy online. How can I do this please?
(A.M, 16 September 2008)

A.
Have you previously had a prescription for the sleeping pills? If so, it should be possible to obtain another from the locum who's deputising for your doctor, and that might well be the best course for you.
There are many online pharmacies that will not only fill prescriptions, but also offer them, if you want to follow that route. You'll probably have to fill out a simple form and then place your order. Many sites say they employ a doctor to vet and authorise the prescriptions, and doubtless some do.
Most pharmacies; however, are simply retail outlets, and many are essentially unregulated, depending where in the world they're located. For all that many pharmacies claim to be in Canada or the US, they're actually in Eastern Europe or Asia, where there's absolutely no regulation on their activities. That, really, brings the problem and the danger. For all that the pills might look and be marked like the real thing, you actually have no way of knowing that they're legitimate. Believe it or not, there's a massive market in counterfeit pharmaceuticals. Many are made with ineffective or possibly even harmful ingredients – short of having them analysed, there's no way to be sure what's in them, and often the packaging is very convincing.
If that's not enough to make you think twice, how about this: you're paying by credit card, and you really have no idea who's getting those details. If it's run by criminals, and it might well be if it's in Asia or Eastern Europe, you've just given them your name, address, possibly phone number and credit card details, which leaves you very open to identity theft or abuse of your card – hardly a comforting thought, is it?
Just in case that's not enough, if the pharmacy you use if owned by criminals, then your purchase is indirectly supporting organised crime and possibly terrorism. Looked at in that regard, it becomes much harder to justify using the Internet to order prescribed drugs.So yes, it's as easy as going online and selecting a pharmacy, but the implications run much deeper. You're better off in every way going through your own doctor's surgery.
You might also like...
i need a prescription for trasgender female hormones to change my gender
lee
- 16-Dec-11 @ 10:13 AM