How Can I Delete My Profile From Dating Site?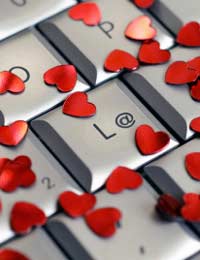 Q.
I've had my profile on a dating site for about 4 months and it's infested with fraudsters. I've received about 5 or 6 messages from fraudsters - they all ask me to give them money via Western Union, however I declined.
Here's the tricky part, I don't know how to delete my profile off their website. I emailed them and I don't even get a reply from them, I'm not very good with computers so I was wondering can you advise me what to do next?
(B.J, 14 March 2009)

A.
As with virtually everything, there are good dating sites and bad ones – and unfortunately, it sounds like you picked a bad one. The free ones, in particular, are very prone to those fraudsters, and on occasion are less inclined to do anything about it. If not actual scams – they make their money from ads and search engine clicks – then they're perfectly open to scammers.
Most dating sites make the deletion of your profile into a difficult business. It's in their interests for you to keep it there, for several reasons. Not only do more profiles populate the site, keeping advertising (or, in the case of paid sites, ensuring more people join), but it encourages traffic, keeping them high in the search engine rankings.
However, the fact that they didn't respond when you mailed them isn't encouraging. A truly reputable company would have replied. Without knowing what site you were on, it's impossible to give you instructions on how to delete your profile, but there are steps you can take.
Mail the company again and state that you want them to delete your profile, and that if they don't you'll have no option but to contact the Office of Fair Trading. The chances are that it will bring results. If it doesn't follow through on your threat and that should bring results.
When it comes to contact on dating sites, you need to be careful. As you've discovered, there are frequent promises to visit, as long as you said the airfare from whatever country the other person is in. They want payment via Western Union because that's difficult to trace, making it wonderful for fraudsters.
The rule on dating sites is to be careful. If possible, examine a few before you sign up for one, and the more reputable it is, the better – you're far more likely to receive real responses and be able to contact real people. You should never reveal too much information about yourself to anyone at first, and be suspicious of others. If someone contacts you and has a picture, ask for others – it's easy to obtain one faked picture, but several are more difficult. Don't be afraid to ask questions, and if the answers seem inconsistent, be very wary. Dating sites can work – you just have to be careful.
You might also like...
I would like you to email me and tell me how to delete my profile coz I cannot afford it
Fari
- 20-Nov-20 @ 9:17 AM
I would like to delete my vegan dating profile asap
Fari
- 20-Nov-20 @ 9:13 AM
I want to delete one of my pink cupid account
Carol
- 22-Oct-15 @ 2:40 AM
I want to delete the Internet dating girls
none
- 7-Jul-15 @ 5:23 AM
my fb acct was hack.. and same email ads
tito
- 24-Mar-14 @ 8:41 AM
please remove my profile from love and seek for personal reasons..paulinemedley@att.net
polly27
- 9-Aug-13 @ 9:00 PM
I was looking for friends and was told that I could join City Sex on a free membership. I could send and receive Emails to other members and never pay a cent. It even says so in their FAQ list. Well I joined but when I tried to use it It sent me straight to a page that said You must be a Gold or silver member to send and receive Emails. This was a lie from the start. Now I am receiving some Real Nasty Emails from their members. I have asked them numerous times to remove my profile. I looked and it is still on their site. How can I make them DELETE my profile. They told me that it was a dating site with normal people just like me. It's a Hook up site with a bunch of nasty Whores.
none
- 29-Jan-13 @ 4:37 PM