How Do I Establish if a Bank is Legitimate?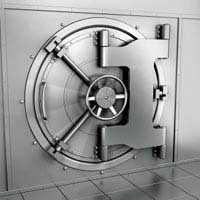 Q.
Do you know anyone that has invested with Real Banking Ltd? It has two bases,one is in Zurich and the other is in the Virgin Islands.
It offers a good return on your deposits, but not sure if it is legitimate ?
(Mr Mario Vassallo, 10 September 2008)

A.
It's interesting that a Google search on Real Banking Ltd. Brings up nothing at all, and nor does a search on banks in Switzerland or one of banks in the Virgin Islands. To be fair, that's not absolutely conclusive that this company is a fake, but there should be some traces of them on the World Wide Web. They're also not listed on the register of the Financial Services Authority, at least under Real Banking, Ltd – but then again, they're also not on the list of companies not authorised to trade.
A good return on deposits is always tempting, but it's often part of the bait scammers use to part people from their money, and there have been some very elaborate scams set up in the past. You don't mention how you came across this bank. If it was via an email, you should forget it immediately – no reputable bank would solicit custom that way. Similarly, if it was a tip from someone you barely know, you should be very way.
High returns usually mean high risk of some kind, although you don't indicate any of that. If the rate of return is significantly higher than other banks in Switzerland or the Virgin Islands, you should ask yourself why and also how they're managing to do it. Certainly, if they are, it should raise a red flag – which it appears to have done, and you're much safer not rushing into things.
The best attitude is to be cynical, and very thorough in your checking. The best place to check is with the Financial Services Authority, which will be able to give you the details – if they exist – on Real Banking. Their web site (www.fsa.gov.uk) has a page with their contact details. You can submit your query online, but to find out full details, your best bet is probably to phone them on 0845 606 1234, which is their consumer helpline – part of their brief is consumer protection on financial matters, and they'll be able to advise you as to whether this is legitimate or a scam. Contact them before making any decisions.
Related Articles in the 'Ask Our Experts' Category...