All About the Oxfam Scam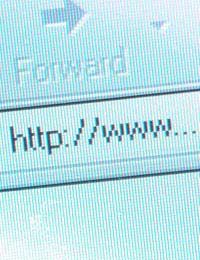 Charity scams are the worst and most insidious of all. People believe things they receive from a charity, especially a major international charity like Oxfam. They have an enviable reputation. But scams use that to convince people of their veracity, and Oxfam has been used badly in a recent charity scam.
How The Oxfam Charity Scam Works
The scam begins with an email that purports to come from Oxfam. It's a subtle variant on the traditional lottery scam. Instead of a lottery win, though , the email advises that the charity is offering cash grants to individuals, and that to apply you need to reply with a great deal of personal information including your bank account number.
As a giveaway to its dubious quality, the email is sent from a webmail address at live.com, rather than from Oxfam itself.
There's also an 070 phone number to call to give the information, although it's suspected that the call is directed overseas, where scammers take the information.
There are several different headers used on the emails, including "Oxfam UK Grant/Donation" and "Final Recipient of Oxfam GB Cash Grant," among others.The amounts of cash grants mentioned vary, although they're quite substantial, usually £750,000 or £850,000.
Of course, if you respond and give your personal and financial details, there's a very strong possibility that you'll find your identity stolen and your bank account stripped – that's child's play to the scammers behind this.
Oxfam has reported the scam to the Charity Commission and the police, and has been quick to point out that it never makes cash grants to individuals. Nor would it make any grant in this lottery-type fashion, and would never ask for any cash upfront when considering an organisation for a grant (some of the emails say that when delivering your details you need to make a cash payment to be considered for this "grant").
How To Avoid The Scam
If you have a good email filter, there's a good chance the email will never reach your inbox in the first place. However, if it does, you should be aware immediately that no charity will give grants in this way, and certainly not in a lottery fashion like this. That should raise immediate suspicions.
Secondly, the fact that a webmail address is used, rather than a proper email address should indicate this isn't from the charity itself. No reputable company or organisation will use a webmail address like live.com, which is meant more for anonymity rather than identification.
Those two things together should spell scam. The fact that a charity is being used becomes irrelevant – it's simply a vehicle for the scam itself. If anything, the fact that it's a charity scam makes it more reprehensible.
The simple solution is not to reply. The mail itself raises enough red flags, or certainly should, and nor should you call the number given. Avoidance is the only way with any scam.
If You're A Victim Of The Oxfam Scam
If you've been a victim of the Oxfam scam, you need to inform your bank, so they can change your account. You should also inform the police, although there's probably little they can effectively do. Inform Oxfam as well, although they have no responsibility, as it helps them build a case against those behind the scam. You will, however, need to act quickly.
You should also inform credit reporting agencies, since one common thing in the case of identity theft is the opening of new credit account. You can put a block on this through the credit reporting agency.
You might also like...