Charity Publications Scam: A Case Study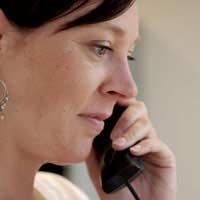 Business scammers have often used the fake charity approach to scam businesses out of their cash, and it's an easy target as the amounts are usually relatively small, and nobody likes to be thought of as mean, so when they are presented with an invoice for a charity publication that they don't recall signing up to, they can feel pressurised into paying up.
Sarah Clark, a freelance copywriter from Suffolk, was almost caught out by one of these scams herself, and had even more reason than most to realise just what was going on...
"I'm a freelance writer now, but for around five years I was an advice officer for the Trading Standards Service, and I can remember many a time where I've advised a local business to ignore a so-called invoice from a charity organisation that they have no recollection of. A lot of these scams seemed to involve calendars back in those days, and they were perennially popular because the invoices would often be paid with no quibbles.
"I was working at home one day when I received a telephone call out of the blue. I remember that the person I was speaking to spoke extremely fast, so I didn't get hold of either the name of the company or the individual, but what he did tell me was that my brochures were ready, and he asked me when he could arrange for them to be delivered.
"I had absolutely no idea what he was talking about. I was suspicious of a scam – but he very politely thanked me for agreeing to make a kind donation to the children's charity (why is it always children? I suspect to tug at the heart strings...) and said that many businesses had signed up to promote themselves through a book which had been produced to support children's charities locally. Again, I didn't recall which charity he claimed I had agreed to support but by now I was very suspicious."
"We Called you Some Time Ago"
"He almost convinced me – he referred me to a call he'd made to me on a date in July (it was now around October) and I even started to think that maybe I had agreed to something, although I didn't remember the call. It was only when he mentioned £150 that I knew absolutely 100 per cent that he was trying to scam me. There was no way I could have afforded to give away that sort of money to a random charity I'd never heard of.
"I pressed him for more information. When did he call me? Who did I speak to? As luck would have it, it turned out that he claimed one of their representatives had called me on a date in July when I knew without doubt I was in Italy. In fact I would have been waiting at Marco Polo Airport in Venice, or on the plane home at the time. I also had proof that I was there at the time, with my holiday documentation and records of emails I'd sent from my phone while I was waiting. I would have remembered if I'd taken a call that day."
The Scammer Gets Flustered
"When I told him this, he became a bit flustered. I said that I would have known if I'd agreed to £150 as I was a sole trader having to watch the pennies. I also said I had been on holiday at the time so there was no way that he could possibly have spoken to me. He back tracked and said maybe he'd spoken to someone else. I said that there WAS nobody else and I suggested he checked his records. He agreed to do just that and guess what? I haven't heard from him since!
"Just to be on the safe side, I called and reported the potential scam as an incident to Trading Standards, just in case it helped. Typically, because I hadn't managed to get the details of the so-called charity, I wasn't much help, but they confirmed I'd done the right thing. I should hope so too, as it was exactly what I would have advised someone to have done all those years ago!"
You might also like...
It's so disgusting that these people go under the pretence of a charity. I had a similar call to yours last year and the woman on the other end was very pushy and became rather irate when I challenged her. The whole episode left me so angry! I'd love to meet them face to face
jnewco81
- 10-May-12 @ 7:31 PM