Mechanic Bill-Padding Scam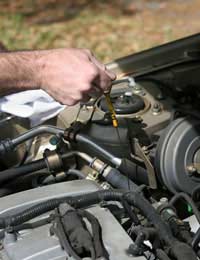 We've all experienced it. You take your car in for what seems like a simple problem, easy to fix and cheap. By the time you get it back, the work and the bill have ballooned far beyond your expectations. But how much of it is real and how much of it is padding, unnecessary work that brings more profit to the garage?
How It Works
You might be taking your car in for a service. Or perhaps you've noticed a problem with the brakes or something else. You leave your car at the garage. An hour or two later your phone rings, and you hear a list of work that needs to be done on your car - with the initial problem far down that list.
The problem is that your car is now in the mechanic's hands. You need the work done, and you certainly don't want to be driving something unsafe. But most of us simply don't know enough to ask the right questions. So you go ahead, bite the bullet and authorise the work.
These days, cars are such complex machines that require diagnosis by computer that questioning your mechanic becomes almost like questioning your doctor. After all, he has the data right in front of him. We take what they say on trust.
Most mechanics are honest. But there will always be some, from back street to dealerships, which will pad their bills and scam you without a second thought.
How To Avoid The Scam
The best time to find a reliable garage is before you need one. Ask friends and family for recommendations.
Compare local garages. Go in and talk to them. Discover what their full service covers under the categories of engine, electrics, brakes, steering, bodywork and suspension, as that gives you a strong basis of comparison.
Have your car serviced regularly. It's less likely to need repairs if well-maintained.
Does the garage display a menu of fixed cost charges? Many fast-fit centres do, for example.
Will they tell you how much it costs to diagnose a fault if it entails dismantling and putting back together?
Is the garage a member of an organisation like the Motor Vehicle Repairers' Association, and do the mechanics display certificates of training?
Does the garage have a complaints procedure?
Remember that whilst a service is something specific, repairs aren't. With repairs:
Obtain a written quote, not an estimate.
If you don't know what's wrong with your car, get a written price for the diagnosis - be as specific as you can when describing the problem ("a rattle" isn't very helpful, for example).
Tell the garage exactly what you want, in writing, and make it clear that no work goes ahead without your approval.
Don't be afraid to go elsewhere for a second opinion.
Ask about their guarantees on labour and parts.
Find out how long the work will take and agree on a time for you to pick up your car.
Agree how you will pay before the work is done.
When the work is complete, insist on an itemised bill.
When you collect your car, make sure you see any replaced parts, and make sure they've used proper manufacturer's parts.
What To Do If You Feel You've Been Scammed
Keep all your receipts, guarantees and invoices.
Talk to the garage and offer them the chance to put things right.
If that doesn't work, contact the organisations they belong to, and see if they can resolve the problem.
Keep a detailed record of all contacts on the issue - dates, times, copies of letters, etc.
Contact your local Trading Standards Office.
As a last resort, you can take the garage to small claims court.
You might also like...