Congestion Charge Scam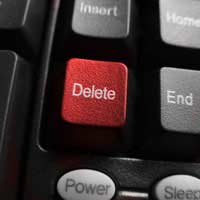 As technology improves so do the innovative ways that scammers use to get money out of unsuspecting people who are using that technology. The most common of these are email scams which have become a huge problem over the last couple of years, especially those that come from spoofed email addresses - which means they look like they've come from a particular person or company, when in actual fact, they haven't.
Transport for London, the office that deals with the London congestion charge is at the centre of the latest email scam.Thousands of people are thought to have received emails that claim to be from the "Collections Department, City of London Congestion Charge" and say that the recipient has been photographed driving in the London area and needs to pay a fine ranging between £80 - £120.
Below is an example of the most recent email:
Dear Mr xxxxxx

Can you please confirm you were the driver of xxxx xxx on the 6th July at 10:15am as this vehicle is showing as not having paid the congestion charge.

Please click below to see the photographic evidence.

The fine for non payment of the congestion charge is £80.

If payment is made within 2 weeks the fine is reduced to £40, if after 2 weeks payment is not made the fine reverts to £80, if payment is still not made within 28 calendar days the fine increases to £120.

Collections Department,
City of London Congestion Charge
The registration number does not usually match any car belonging to the recipient, and the whole email is completely false and any links contained within it should not be clicked. If you do receive one of these you should immediately delete the email and do not reply.
Transport for London (TfL) has issued the following advice for anyone who receives one of these emails, or anything similar:
´We are currently aware of an email hoax which asks people to confirm if they were the driver of a vehicle seen in the congestion charging zone and asking for payment.

TfL is investigating this misleading scam and we would urge anyone who receives an email of this type not to respond to it and delete the message immediately.´

´TfL encourages all customers not to respond to any unsolicited emails that ask for personal details and also not to provide personal information unless you are sure who you are giving it to.´

´Any email message from the Congestion Charging team will show the official Congestion Charging website address and will also come from the Customer Services team.
You might also like...
Due to payment failure your Congestion Charge Auto Pay service will be suspended on 05/04/2020.To pay log onto tfl.gov.uk/congestioncharge or call 0343 222 2222 The above is not from TFL it is a scam email
Enzo11
- 31-Mar-20 @ 4:11 AM