How to Protect Your Business from Scammers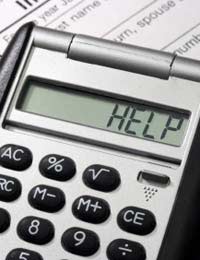 It's hard enough running a business without worrying about other people trying to scam you, or defraud you out of your hard earned money. There's no 100 per cent guarantee that you won't ever fall victim to another person's unscrupulous tactics, but being aware of common scams and taking wise precautions can put you in a better position and help your business to avoid being caught out.
When you're in charge, you're responsible for making financial decisions every day, and each one opens you up to potential risks. Should you buy your equipment from an unknown supplier? Should you accept an order on credit terms to a customer you've not supplied before?
If you run a small business, set out your own rules from the beginning and create a 'due diligence process' that takes the following into account.
It Sometimes Pays to Not Give Credit Where it's Due!
Most customers are not out to scam you. But there will always be some that are, and who might try to obtain goods or services from you when they know full well that they don't have the money to pay. For this reason, even if it seems unfair, don't offer credit to an individual or company without doing some background checks. Most finance companies employ the services of credit reference agencies for a very good reason – some customers are simply too high risk to accommodate.
When offering credit terms to another business, it pays to make enquiries, ask for personal references in some cases and ask for a credit report.
Scam Invoices
A more deliberate way of scamming businesses is to send out fake invoices. For this reason, it's best to have a system in place that clearly sets out who is responsible for each area of the business – for example an old favourite used to be photocopiers and copying contracts. If you know that someone in the office has responsibility (a purchasing officer for example) and they are expected to make a record of every transaction, when the fake invoice comes in they will know that they didn't ask for the service and be in a position to confidently ignore the invoice.
Similarly, make sure that your employees know not to give out information about the equipment already owned by the business to a stranger. If a company is pretending to be your usual supplier they won't know what equipment you have, and they are relying on someone on the end of the telephone to give out all the information they need to try and scam you by selling you office supplies at over inflated prices. It's all down to being on the ball and having someone responsible for purchasing/maintenance decisions that can be trusted.
Privacy
The Data Protection Act makes is a legal requirement that you keep your customers' information secure, but it's also vital that you protect your own business information to prevent data theft and other fraud. Keep your customers' and employees personal information secure, buy a shredder and make sure that it's used by all employees for personal information and corporate documentation. Leaving documents with personal information in a dustbin just makes it easy for thieves and scammers to use it to their own advantage.
Retail Scams
Despite all the extra security measures provided by Chip and Pin systems or security codes, credit cards are still ripe for fraud. When you take a credit or debit card payment –especially if it's done over the telephone, makes sure that you check the dates that the cards are valid from and to. If you need to phone for authorisation, do so. Train your employees not to skip this step just because it holds up the queue. Phone for authorisation where appropriate. Always check cards, especially the signature strips for any signs of alteration. If you accept credit card payments without actually seeing the actual card, your bank should be able to help you reduce the risks of fraudulent credit card use, too.
These are all common sense measures to avoid potential scams and frauds, and in the end it all comes down to be informed, so check back regularly for updates on the latest scams!
You might also like...