Fake Virus Protection Scams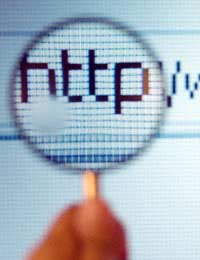 With online scams becoming ever more convincing, consumers are keen to make sure that they keep their eyes open for potential hoax emails, phishing attempts and anything out of the ordinary. Undeterred, it appears that scammers are now trying to cash in on people's need for greater online security measures, and actually scamming them with offers of antivirus software instead.
The latest internet scam involves groups of cyber-criminals targeting internet users with phone calls which purport to come from call centres, along with ubiquitous pop-up ads and fake websites which are all designed to convince them that their laptops and computers are choc-full of nasty viruses that can harm their machines, compromise their security and damage valuable music and picture files.
According to recent research from SOCA (the Serious Organised Crime Agency) almost a quarter of adult UK internet users (24 per cent) report that they have already been approached by somebody who claimed to be from the IT helpdesk of a legitimate company, trying to sell antivirus software. The truth is that reputable companies generally don't use this type of marketing anyway, so if you're approached, you'll know the chances are that the offer is coming from someone with the intention of taking your money as well as your personal and financial details.
How The Fake Antivirus Scams Work
The scams are widespread and involve the cyber-criminals setting up actual
call centre
s in some eastern European countries that employ staff who are taken on to target as many potential victims as possible. In some cases
call centre
s have been set up to target victims en masse.
In other examples, less sophisticated techniques are used to try and dupe online consumers and web users – using pop-up windows and fake web pages to frighten people into thinking that their software is out of date. The sites and windows take the users through to malicious sites containing software which you can download onto your computer – getting the information the criminals are looking for.
In an increasingly security conscious online world, it's ironic that the criminals operating the online antivirus check scams are actually preying on people's fears, and using them to trick them into installing software that doers exactly what they are pretending to protect them from. The golden rule when it comes to antivirus software, or indeed any software, is to always ensure that you're downloading it from a reputable source – and that you don't give your financial details out to scammers who are simply going to use them against you – and of course to finance the operations behind fleecing plenty of other unsuspecting internet consumers.
The gangs send out thousands of emails and web-based messages on a daily basis so in reality it only needs a few responses to make them a profit. The fake antivirus scam is clearly lucrative as it's also been reported that gangs are paying out as much as $150,000 per month to individual webmasters who are advertising their fake software – which means they will be making far more than that in profits.
What's Being Done About it?
The main way of stopping this kind of activity is to raise awareness to prevent the public being caught out by it. To this end, The Get Safe Online campaign started in November 2010 and is designed to raise awareness of online fraud and internet safety.
The Get Safe Online annual report showed research that suggested around a third of UK web users have been affected by viruses even with security measures in place, and that more than a fifth had also been victims of identify fraud.
Tony Neate, managing director of Get Safe Online, said that internet users should always disregard cold calls offering them free virus checks, and be wary of pop up adverts on screen.
You might also like...
@Val. We don't know the full details so can't say, but keep an eye out for any indication that your identification has been stolen or if more money is taken from your credit card, than you have agreed to.
SafeFromScams
- 18-Dec-14 @ 10:55 AM
I started getting ads popping up every few seconds and then I had a window telling me that my computer was at risk and I should telephone a certain number. I did. The guy was Indian but he was really convincing from a Company called Support 2 Direct. He used Logmein and gained access to my computer and he has cleared all the rubbish. It took a few hours and I could see what he was doing all the time. I am no longer getting alll these ads. The computer is running a lot quicker. Please tell me I should not have paid £80 for a year's service.
Val
- 17-Dec-14 @ 9:06 AM