New Online Security Advice from Google and Citizens Advice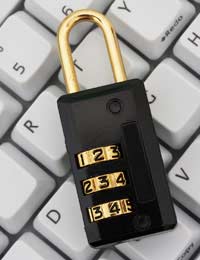 It's something that affects the vast majority of us – concerns about online fraud and scams – and the Citizens Advice Bureau receive numerous complaints and enquiries on the subject every year. It's not entirely a surprise that they have teamed up with Google to produce a consumer-focused website that gives useful advice to online shoppers and Internet users about online security and privacy issues.
What is The Website About?
The new website will be called Good to Know, and it contains a whole range of really helpful information about how to keep yourself safe online. Everything from how to come up with a creating a strong password that's not going to be easy to guess, to finding out what a 'cookie' is and how it works will be covered, and it's not just for Internet novices and beginners. Savvy web users will also benefit from the advice on the site and an accompanying advertising campaign which also offers advice on how to keep your personal data safe online.
Why Did Google and Citizens Advice Launch the Website?
Internet security is never far from the headlines, and online scams are something we all need to be more aware of – lots of people just assume it won't happen to them as it only happens to people who don't know their way around on the Internet. That's quite plainly not the case as scammers are getting more sophisticated and recent research carried out by Ofcom revealed that over a quarter of Internet users (26 per cent) were concerned about the safety of their personal details online. The survey also showed that 14 per cent were worried about their privacy online and 13 per cent fretted about fraud.
A representative from Citizens Advice said that they were delighted to be working with Google, because Citizens Advice was there to give simple and straightforward advice to people about the subjects which matter to them. He added that helping consumers take control of their own online safety and privacy was 'right up their street'.
The Google and Citizens Advice Top Five Online Safety Tips
We're always being asked to pick a password – but the temptation is to pick something easy that you'll remember, a child's name, your date of birth, pet's name…these are obviously not the best idea as anyone can find this sort of information out fairly easily. Do something that fraudsters won't expect – why not take a line from a song, book or play, or a famous quote, and then use numbers and letters to recreate it. For example 2bornot2btitq' for 'to be or not to be…' – the more unusual your chosen phrase the better.
They can be very clever, but avoid the temptation to click on links in suspicious emails claiming to be from your bank, BT, utilities or anyone. Banks never ask you for a password by email. Tempting as it is to reply and tell the senders to leave you alone, just delete the offending emails instead. If you reply they will bombard you with more and more spam as they will know your email address is active. And it goes without saying that you should never reply with financial information.
To make sure that a website is secure, look for the "https" and a padlock icon in the URL bar. It's the only way to make sure that the details you're typing in are secure and it's the online equivalent of only talking to the official staff in a high street branch about your account details.
Make sure that you always sign out of any sensitive websites and then shut down your browser before you go out. Leaving yourself signed into a bank account or website where there's personal information about you is the computer equivalent of going out and leaving your front door open…just don't do it. It also goes without saying that you should avoid using work or public computers for personal transactions wherever possible, and if you have to use them for online shopping or checking a bank account make absolutely sure you've logged off before you walk away.
Double up your online security by using double verification for accounts like Google and Facebook. This adds another layer of security to your account, usually meaning that you have to also use a phone to sign into an account from another browser. So, even if someone guesses your password, they still can't get access to your account.
You might also like...