The 'Coca Cola' Scam and Other Facebook Menaces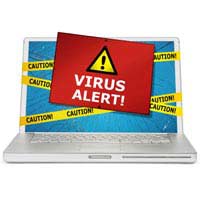 It was only a matter of time before the global popularity of social networking sites like Facebook was hijacked by spammers looking to either get hold of your account details for spam purposes, or to get their hands on your money.
The trouble with Facebook is that it all seems so harmless, and when you see that link cropping up in your news feed to tell you that you absolutely have to click to see the truth about something you never knew you needed to know, or show you an 'awesome pic' it's only too tempting to do it.
The Coke Scam
One of the most recent examples is the case where you get a link from a Facebook friend telling you that they have joined the group that will never drink Coca Cola again after seeing the horrific video you should also click through to. Apparently 98 per cent of people feel the same way after seeing it.
"Oh dear" you think, "That's got to be bad!"
So, you don't want to miss out. You probably know the tales of Coke stripping the dirt off of two pence pieces. What else does Coke do? Well, if you do get bored enough to follow the link; you might be surprised to see there's nothing there. The actual group isn't in existence. But if you look, there is a link that you're asked to send to seven people. Then another link appears, 'Bored of waiting? Go here'. Click that link and your journey takes you to different site offering you £1000 in Matalan vouchers, free UK SIM cards or a free Xbox 360 if you agree to take a short survey.
Then, of course, the killer...you're asked for your full name, e-mail address, address, date of birth and phone number!
The group contains absolutely no video describing the effects of Coca Cola whatsoever and is just a blatant attempt to get hold of your personal information. Don't do it! There are other similar groups on Facebook that take you to dubious web pages outside of Facebook on the premise of seeing a photo, finding out what your friends have said about you or whether people rate you as 'Hot' – just ignore them.
Misleading Advertisements on Facebook
Facebook does try to rid the site of misleading ads, but as with any form of social media, Internet or email, there will always be some that slip through the net.
Have you seen the adverts for applications to help you develop your IQ? These are one to avoid too. The IQ Quiz Scam has spread like wildfire across Facebook if you install the application you'll start getting the spam adverts. If you click one of the adverts, you'll be asked ten easy questions and asked to enter your phone number to see your quiz results. Don't do it! Anyone who does soon realises that they will be charged US $10 per week (or more) to your mobile phone bill for the pleasure.
The 'Please Help' Scam
This one is also popular. You're a decent person so when your friend pops up on Facebook messenger saying they are stuck in another country, their money has been stolen and have they need money, what do you do? Well, perhaps you should stop and ask yourself how they managed to get online with no wallet, money or computer? If your friend has access to Facebook, they should be able to call you too. Avoid being duped and ask your friend to text or call you just so that you can make sure they are alright. The chances are they can get to a phone box and reverse the charges if they genuinely need help. If they won't or can't contact you by phone, it looks like their account has been hacked. Of course, they may not even be on holiday in the first place. Knowing that makes it even easier!
The Horrible Koobface Worm
Despite Facebook's attempts to stop the spread of this worm, it's still around. You'll get a message from what appears to be one of your Facebook friends, saying something inane "Paris Hilton Tosses Dwarf On The Street" or "My friend catched you on hidden cam (sic)" which may or may not pique your curiosity. The message contains what looks like a YouTube video. If you open it, you'll be asked to upgrade your Flash Player now...and when you do, that's when your system will be infected with the Koobface worm.
If you download and install the upgrade, your computer will be able to automatically log in to Facebook and send messages from your Facebook account to all of your friends. The best way not to get the worm is to avoid any links that are posted on your wall or sent to your inbox that don't quite sound right. Don't download a file from a link, either.
If you want to find out more about the Koobface worm, check out the information at the Kapersky Lab website.
The moral of the story...scammers are everywhere online, and just because someone looks like your friend it doesn't mean they are!
You might also like...