The Bogus Travel Companies and How to Avoid Them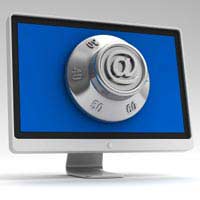 In recession hit times, we are all looking out for the deals that are too good to miss, whether we're shopping online for a holiday or a credit card. Unfortunately the need for a bargain and the popularity of booking holidays online (which in all fairness usually helps us get good deals and can be a lot easier) can mean that more consumers are actually becoming the victims of scams perpetrated by bogus holiday companies who are only too aware that most people are watching their pennies.
The latest scams to be aware of when booking your trip abroad online are the bogus online holiday scams where a trip is offered at a knock down price by a company specialising in this type of holiday deal, according to the Association of British Travel Agents (ABTA) and the online security awareness website GetSafeOnline.org.
It Pays to Do Your Research
The latest figures indicate that around one in three people who books a holiday online doesn't actually bother to check up on the validity of the company that's providing the holidays. It's vital that you're not seduced into thinking that a bucket-shop priced holiday is the best bargain ever by a company that in some cases doesn't even exist. Especially when it's so easy to make a few quick checks and ensure that you don't get scammed by online cowboys.
Online Security is Key
Another mistake commonly made by eager holiday hunters is to enter financial details into a website, without checking to make sure that the site they are entrusting their credit card details to is secure. A secure site makes sure that your credit card information is protected and can't be intercepted by anyone who would use it for a reason other than you intended it. The figures released by ABTA and GetSafeOnline also suggest that one in five holidaymakers forgot to check the security of the payments.
How to Avoid Being Scammed
The basic rule applies to holidays as it does to anything else – if it seems like the offer is too good to be true then the chances are that it is. If you see a five star holiday advertised for a two star price, there's usually a reason. Do your homework, check with ABTA that the company is a member. If they trade as a limited company, check them out on the Companies House website for free. Don't assume everything is OK just because they have a swanky looking website.
Don't fall for the old fake competition scam. You haven't won a holiday, you've won an opportunity to be bored to tears for three hours at a timeshare presentation and you'll never get out without signing on the dotted line!
If you're renting privately, avoid being caught by a scam. Search online and see if you can find any reference to the place or the people you're renting from. It's harder to check out an individual but if they have been a problem in the past, there's a chance that other people will have had issues with them and posted something on one of the related web forums. Speak to the owner or their agent on the phone and don't rely on email. Although understandably some villa owners don't like to give their numbers out at first, if they think you are likely to book a stay and the deal depends on speaking to them, you'll find that they are much keener to oblige.
Do your research - get the full address of anywhere you intend to stay, find it on Google maps, and ask for a full contract from the owners detailing all of the terms and conditions of rental, deposits, payment terms etc.For more information and advice: Get Safe Online has a Travel Essentials Checklist, which has been developed with ABTA, and you can find it at getsafeonline.org.
You might also like...
I keep getting calls from a a company (travel something or other), they change the name frequently, bases abroad. They keep telling me i have a free holiday on their books that I haven`t taken. I tell them I don`t want it, but they keep calling back.
Conmaur
- 16-Mar-16 @ 1:21 PM