Avoiding Currency Exchange Scams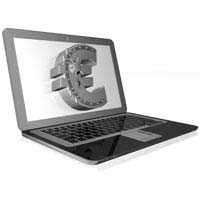 It looks like toy money, you're unfamiliar with it, and what's more you're on holiday so you are more relaxed and less vigilant. It means that people are ripe to be scammed when they are on holiday, and one of the places to get tourists where it hurts is in the wallet.
What are The Currency Scams?
Currency scams vary from the simple and obvious short changing you in the cafe bar type scams to actually giving you counterfeit money when you change your traveller's cheques or exchange local currency with your own.
In some cases there are blatant attempts to scam travellers – for example people may offer you 'the best deal on the street' for currency exchange, then when you agree to a deal, give you a completely different amount to what was agreed or in some cases even a completely different currencyYou could also be offered money at an extortionately high exchange rate if you don't know the going rate in banks. You would expect to pay more for the privilege of changing your money in a hotel – they make money on it and at least you know that's the case. But the unscrupulous 'best deals' operators claim to be your best friends and mercilessly rip you off with high fees, high exchange rates and worse. Always check the figures and be suspicious if anyone refuses you a receipt.
The Good Samaritan Scam
There are a number of scams which use visitors' foreign currency ignorance to carry out scams all over the world. These scams victimise tourists usually in areas that attract a lot of visitors.
What happens is that a kindly local will befriend you and try to talk you into letting them exchange your money for you because they know a good place for it where they can jump the queue and get better value for their money than on the high street or the banks.Of course, they will wait until you complain that the rates being offered by genuine bureaux de change or hotels are low, and a rip off. Then they will pounce and make their suggestion. Of course they are just conmen (or women) and if you ever see them again, you will find that they've scammed you out of a fair amount of your cash by giving you an even lower rate.
How to Avoid Being Scammed
The number one thing to remember is that even if the rates seem high in official currency exchange outlets – at least it's official. If you agree to let someone else change your money for you and don't like the rate, good luck complaining about it!
Always go to an outlet that's legitimate. Don't be tempted into trying the 'Best rates on the street' outfits. They probably think you look like a soft touch and will almost certainly overcharge you, if not scam you.
Research the exchange rates before you try and change any money. That way you'll know if you're being ripped off or whether the rates are just not that good generally.
Familiarise yourself with foreign currency before you leave. You could get some money changed in the UK and that way you'll know what it looks like, cutting the chances of being duped into accepting money that's not even legal tender. Check to see if any notes or coins have been changed recently or are no longer in circulation. You could be palmed off with out of date currency if not.
Foreign currency exchange scams can range from the petty - the money changer not counting your money out properly – or be serious crime like counterfeit notes – which will put you in trouble with the law if you try to pass them as payment. The number one best way to avoid all this hassle and the upset of a potential scam is to deal with official sources.
You might also like...