What is a Sucker List?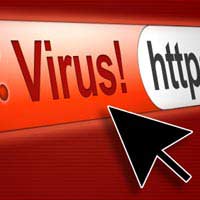 You might have come across the term 'Sucker List' since it was coined by the Office of Fair Trading (OFT) back in 2005. The organisation has been trying to raise awareness of scams and scamming techniques this year.
The Internet is the most lucrative market for scammers to compile their suckers lists, but mobile phone, home phone and text scams all operate the same way, with increasingly sophisticated tactics being used to encourage people to part with their money.
Put simply, a sucker list is a list of people that scammers consider to be gullible enough to fall for their tricks. Have you ever responded to one of those annoying 'you have won lots of money' e-mails without thinking? If so, did you notice an increase in the size of your spam mail folder afterwards? You wouldn't be alone. It's estimated by the OFT that 73 per cent of adults have received a scam e-mail in the past year. The scammers wouldn't bother sending these pointless e-mails if there weren't people out there who were gullible enough to fall for them, and when they find you, they won't let you go in a hurry.
It's not Just E-mails...
You might be very e-mail savvy, have every spam filter under the sun and never disclose your details over a dubious looking mail link – but would you respond to a text? That's another rich source of revenue for the suckers lists as the OFT research showed that around 12 per cent of people had received what they later realised was a spam text. Another place becoming increasingly popular with people willing to part you from your money before you can say, "Sucker list" are social networking sites – why would you actually want to pay an unknown website just to see what a 'friend' has said about you? Don't do it. If you're concerned about whether your friends think you are 'hot', why not just ask them...
An Expensive Mistake?
The OFT said that consumers were losing £3.5bn a year to this type of fraud. The sucker list is big business – people who genuinely believe they have won great sums of money in foreign lotteries they don't recall entering, and people who can be convinced to buy goods they don't need from dubious websites aren't as hard to find as you might. Around two million adults admitted to responding to a scam in one twelve month period, and nearly half of them (49 per cent) had lost more than £50. Spare a thought for the five per cent had who had lost £5,000 or more.
The trouble is that once you've fallen victim to a scam, you will almost certainly be targeted again. There are legions of people with nothing better to do than buy details of people who have fallen for scams, just so that they can see whether they are trusting enough to do it again. Three in 10 adults heard more from the same scammer who had already ripped them off, with 54 per cent being asked to send them money, and 36 per cent being pressed for personal details.
How to Avoid the Sucker List
The most effective way to avoid appearing on one of these lists is to never give your personal or contact details to any company, unless you trust them or have approached them legitimately.
When you fill in online application forms, make sure that you don't tick the box allowing the trader to contact you with offers or share your information with other companies. If you don't actively allow them to do this, they cannot give your details to a company that turns out to be dubious.
Of course, never ever follow a link from a bank or building society e-mail that asks you to 'log in'. This won't just give away your details, it will give away a lot of your hard earned cash. Banks are wise to scammers and as a result they never ask you to give them your log in details via e-mail.
Don't give your bank details to companies online unless they are recognised retailers.
Never give your details out to people you don't know on social networking sites.
You could also go as far as to add caller ID or join the Telephone Preference Service (TPS) to avoid scam phone calls.
Follow all this advice and with any luck, it won't be your details appearing on the next sucker list!
You might also like...