EBay Auto Scams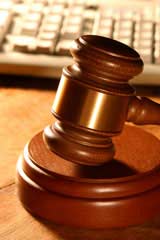 Internet auctions have become one of the biggest shopping venues for used cars. It can be a good place to find a bargain. But it can also be a minefield for the unwary. Automotive scams abound on EBay. Whilst most transactions go smoothly, you need to be alert and aware of the dangers.
The Typical Auto Scams
The major scam is that car that simply doesn't exist. It's listed, and there are pictures, everything seems proper, but the information has been copied from elsewhere. The criminal might have visited a dealer and taken pictures, or simply cribbed them from an old listing. You win the auction, send your money, but no car arrives. This is particularly the case when buying a vehicle that's abroad. A variant on this is the fake escrow scam, where you believe you're safe by paying your money to an escrow company. However, the escrow company is also a fake. It vanishes, along with your money and the seller.
The other big scam is that the car you buy is somewhat different from the one you thought you were buying. It's the same make and model, the same number plate, but what was advertised as pristine turns out to be little more than a wreck, quite possibly repaired after a serious accident, when it's delivered to your house. By then you've paid your money. Whilst this can happen in America, with its vast distances, it's harder to work in Britain, where cars are usually close enough to be physically inspected.
The seller requires a deposit, sometimes a quarter to a third of the purchase price, within 24 hours of the sale. You pay, and that's the last contact you have with the seller. He disappears.
How To Avoid Being Scammed
The easy way to avoid a scam is to go and inspect the vehicle. If that's not feasible, because of time or distance, use other methods. If you're a member of a motoring organisation, they'll inspect the car for a small fee and give you a full report. Don't rely on what the seller tells you. Don't bid on a vehicle you or an independent third party haven't seen.
If you win the auction, arrange to pay in full when you collect the car if it's in the UK (note that EBay protection does not apply to goods picked up or delivered in person). If the car is to be delivered, agree to use a reputable escrow service for payment. That's especially true if the car is abroad. Do your homework on the escrow service - there are many EBay escrow scams.
Do your homework on the car, too. Know exactly what it's worth, and how much you're willing to spend, right down to the pound. Ask the seller questions - reputable sellers, be they dealers or individuals, encourage inspections and questions. But make sure they're before the sale and not after.
Only perform the transaction on EBay (some sellers will contact bidders to sell another car they have. Remember, if you do this, you have none of the protections EBay offers).
Examine the seller's feedback very carefully. What have they sold, and to whom. How much did the items sell for? If they have less than a 97% feedback rating, be very wary.
What To Do If You're Scammed
If it's a question of the car's condition, contact the seller - if you can find him - and try to resolve the problem between you.
If that doesn't work, report it to EBay. Unless the car was delivered to you, and the variance from its advertised condition is extreme, though, they will probably not help you financially, although they can cancel the seller's account.
If your money has been taken, either through a fake vehicle or false escrow service, contact EBay, and also inform the police and the Office of Fair Trading, giving them as much documentation as you can. Understand, however, that sadly you'll probably never see your money again.
For most people, buying and selling on EBay is a trouble-free experience. The site estimates that only 0.01% of its transactions are scams. As always, however, it's a case of caveat emptor, or let the buyer beware. The more you investigate and question, the safer you're going to be.
Readers Comment
here's another variation sent in by one of our readers:
The winning bidder comes up with bogus reason for not completing the transaction. Messages or phone calls asking if the vehicle is still for sale from the 'new' buyer, a bit of haggling and then the original winner gets the vehicle at a lower price. Bidder(s) cancel their bids to make it look like there is something wrong with the vehicle and then re-bid at the end.
You might also like...
Regarding the scam offering to purchase from 'people who can't view... and want to use Paypal, can somebody please explain how this scam works, i.e. is the plan to obtain your Paypal details or, if not, what. I have not been scammed but wish to explain this to others on a forum. Many thanks.
JillwithaJay
- 3-Jan-14 @ 11:59 AM
One of the more popular eBay scams is virtual car fraud. The car is always below market value and invites the user to pay into a Barclays account on the premise that the transaction is being overseen by eBay. eBay have nothing to do with this; eBay buyer protection does not exist in the UK for vehicles. eBay will have nothing to do with the victim or acknowledge that it is a problem.The Police will take a statement, but dismiss it due to low priority.The banks will say that they only process transactions, even if it is to an account that has been used fraudulently on many occassions. The easiest way to avoid this is not to buy a car online.These scams operate on eBay and Autotrader etc.
Dick Whitman
- 2-Dec-12 @ 10:09 PM
I'm in dialogue with a scammer at the moment, I'm trying to get them fully engaged, is there anyway that this person can actually be caught ?
boothby
- 27-Jun-12 @ 9:09 AM
I'm trying to sell my car and all the replies I've had so far have been from people who can't come and view the car but want to have it picked up and shipped away and pay me via paypal???? These must be scams -I've had too many replies like this and all written in poor English
bobo
- 12-May-11 @ 8:07 PM